Sports
Sports premium Funding is given to schools to develop PE activities and build capacity for the future. Our sports premium strategy and spending can be found in the Key Information area on the About Us tab.
The 5 Key indicators for use of the funding is as follows:
1. The engagement of all pupils in regular sporting activity
2. Raise the profile of PE in school
3. Increase confidence and expertise in staff teaching PE
4. Give children a broader experience of a range of sports
5. Increase participation in Competitive Sport
We have been able to order over £2000 of new PE equipment in 2019 -20 to support provision to all pupils in school. This included equipment for new sports such as softball, Tag rugby and Tri golf which we are looking forward to introducing this academic year.
As part of our funding we have been able to send teams to Netball, Football and Cross Country Tournaments.
Downham Cluster Netball Competition 1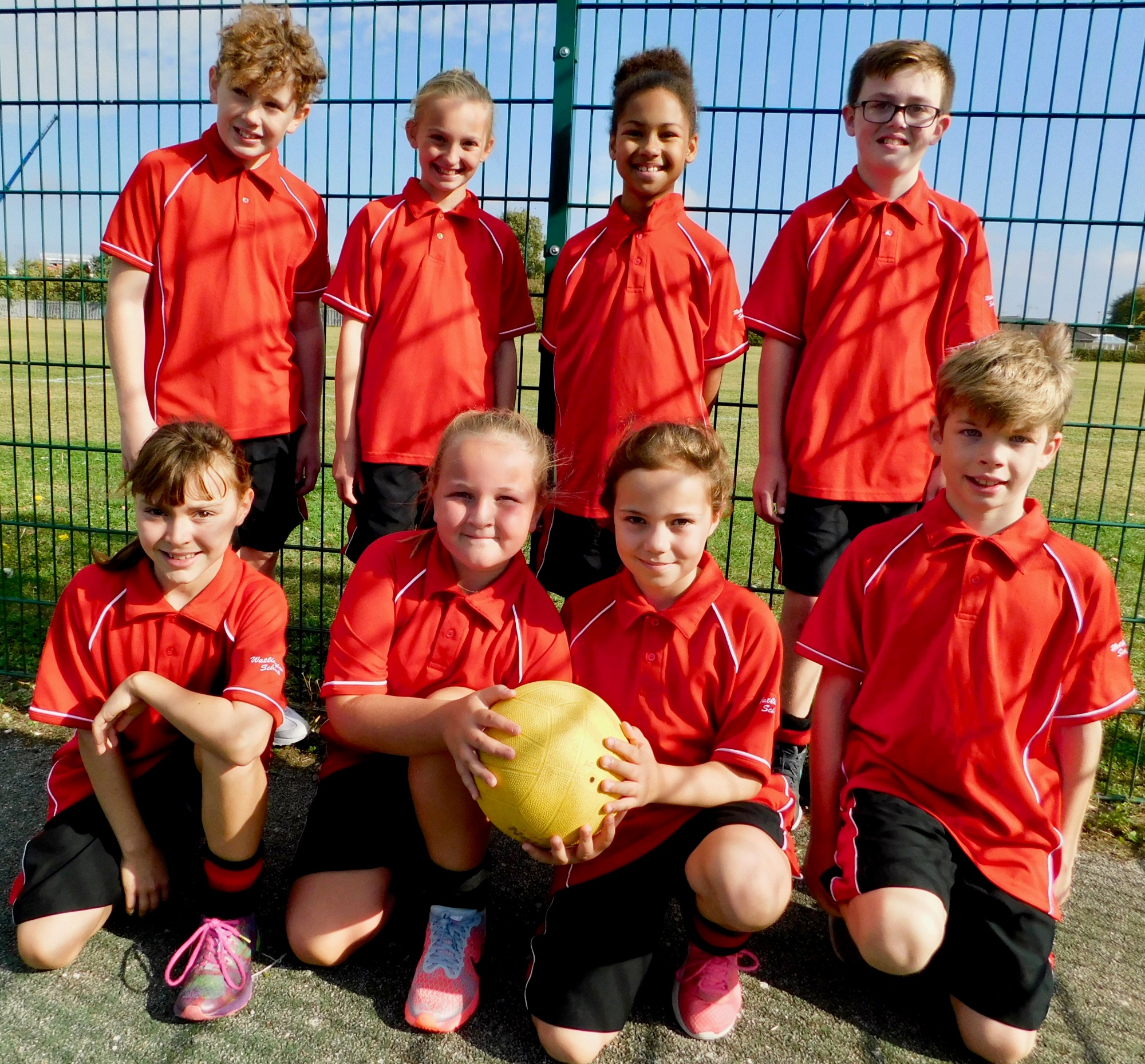 On a bright and sunny autumn afternoon, we went to DMA to take part in the first netball tournament of the year. Having only had a few practises, we weren't expecting to win any matches but were looking forward to having some fun anyway and gaining more experience. When we won our first match against Shouldham Saints we were really pleased with ourselves. We were passing really well and working together as a team to get the ball to the GA and GS for as many chances to score as we could. We went on to win another 2 matches against Hillcrest and Shouldham Shooters. The only match we lost was against Downham Prep and even that was a close match, with them only beating us by 2 goals. We all got a certificate and are really looking forward to more matches in the spring term.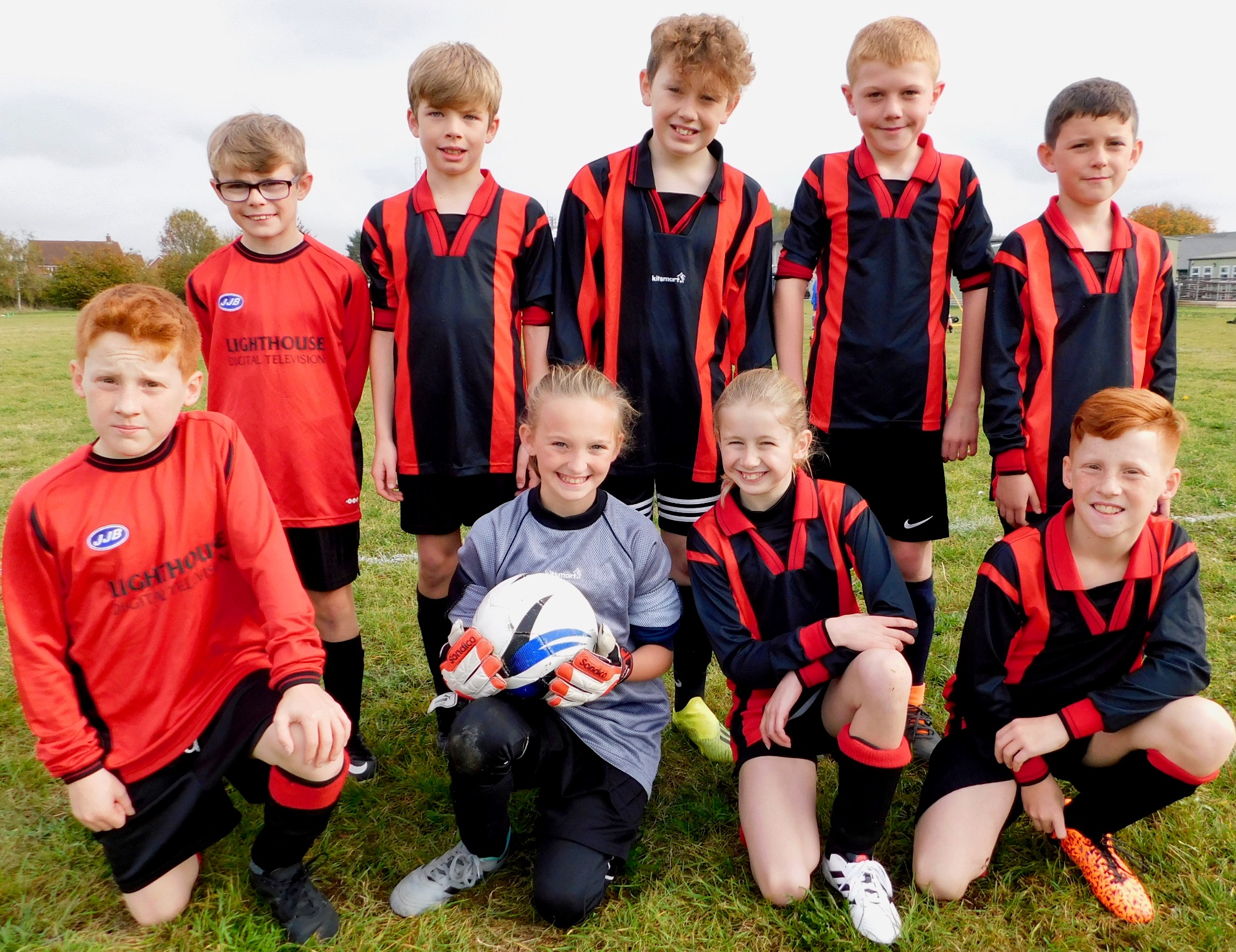 Downham Cluster Football Competition 1
A combined team of nine children from Oak and Willow classes represented the school during the first Downham Cluster Football Competition on Wednesday 17th November 2018. The competition took place at Hillcrest primary school. We were drawn in pool 1, which saw us compete against Shouldham Strikers, Denver, Hillcrest Hotshots and Magdalen. All the players gave 100% in each of the four games, displaying fantastic teamwork and a great attitude towards competitive sport. As a result, they won two games and drew two games. The eight points won have placed us 3rd in the league with two more competitions to come! Well done Watlington!!
Results:
Shouldham Strikers 0 – 4 Watlington
Magdalen 0 – 3 Watlington
Watlington 1 – 1 Denver
Hillcrest Hotshots 0 – 0 Watlington
League Table
Downham Cluster Cross Country
Twenty-two children from across Key Stage 2 represented the school during the Downham Cluster Cross Country competition on Wednesday 31st October 2018. They were accompanied by our Sports Leader and a TA who, having recently completed her NPECTS course paid for through funding from Sports Premium, had a major part in selecting and training the team. For a large number of the children, this was their first experience of representing the school at a local sports event, and they did so with a great deal of pride. Each and every runner was a credit to the school and themselves. Our results were fantastic with eleven children receiving invitations to the cross country final at Lynnsport in January 2018, with five of those runners finishing in the medal positions. A massive well done to all the runners! Now use this experience as a spring board for setting yourself new fitness challenges. Keep up the running and above all else enjoy it!
Sports premium continues to be paid during the year 20-21 and although pupils cannot take part in real competitions, they have taken part in virtual ones. Our Sports Premium spend document is available in the About Us section