Year 4 Presented Dictionaries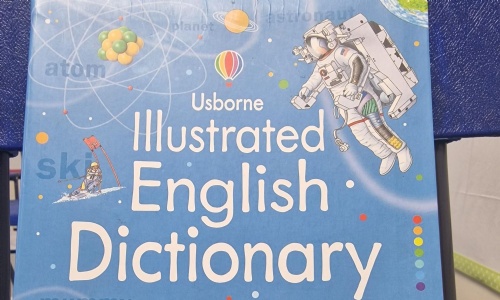 Today, Year 4 students were presented with their very own dictionary for life from the Rotary Club. Each student was given their own named copy of the dictionary. These can be used at home and some have already begun using them!
We look forward to seeing new words being shared with us and used in their writing.