Diabetes celebrated!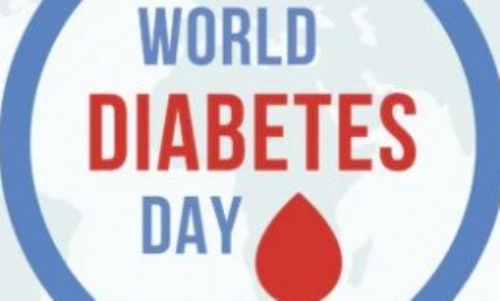 On 14th November, we all came together to celebrate World Diabetes Day by adding blue to our usual uniform.
We held a special assembly where we learnt about what diabetes is, how it can affect your body and also the history behind who discovered insulin. We also heard from two children in school, Evie (year 4) and Holly (Year 6) who both have diabetes. They answered questions from their peers.
Did you know World Diabetes Day is held on the 14th November because this was Fredrich Banting's birthday, and he was one of the medicine scientists who discovered insulin.
Some children created information posters about diabetes. Photos can be found in the photo gallery.