Eastern Daily Press Norfolk Education Awards.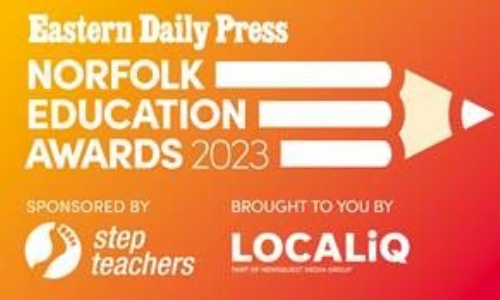 These awards will be recognising the levels of high-quality standards within the education sector from primary school through to higher education, Sport to STEM. The awards will be showcasing the dedication, innovation and engagement that is seen throughout the sector.
Now is the time to enter the awards – all information can be found at the following link: www.norfolkeduawards.co.uk
There are 12 categories available to enter giving a wide range of options for you to pick from. You can also enter more then one category if you there is more then one category that is suitable.
There is not long left to enter the awards! It only takes 2 minutes to complete the nomination form! Nominate here.